RELEASE 8.06.2023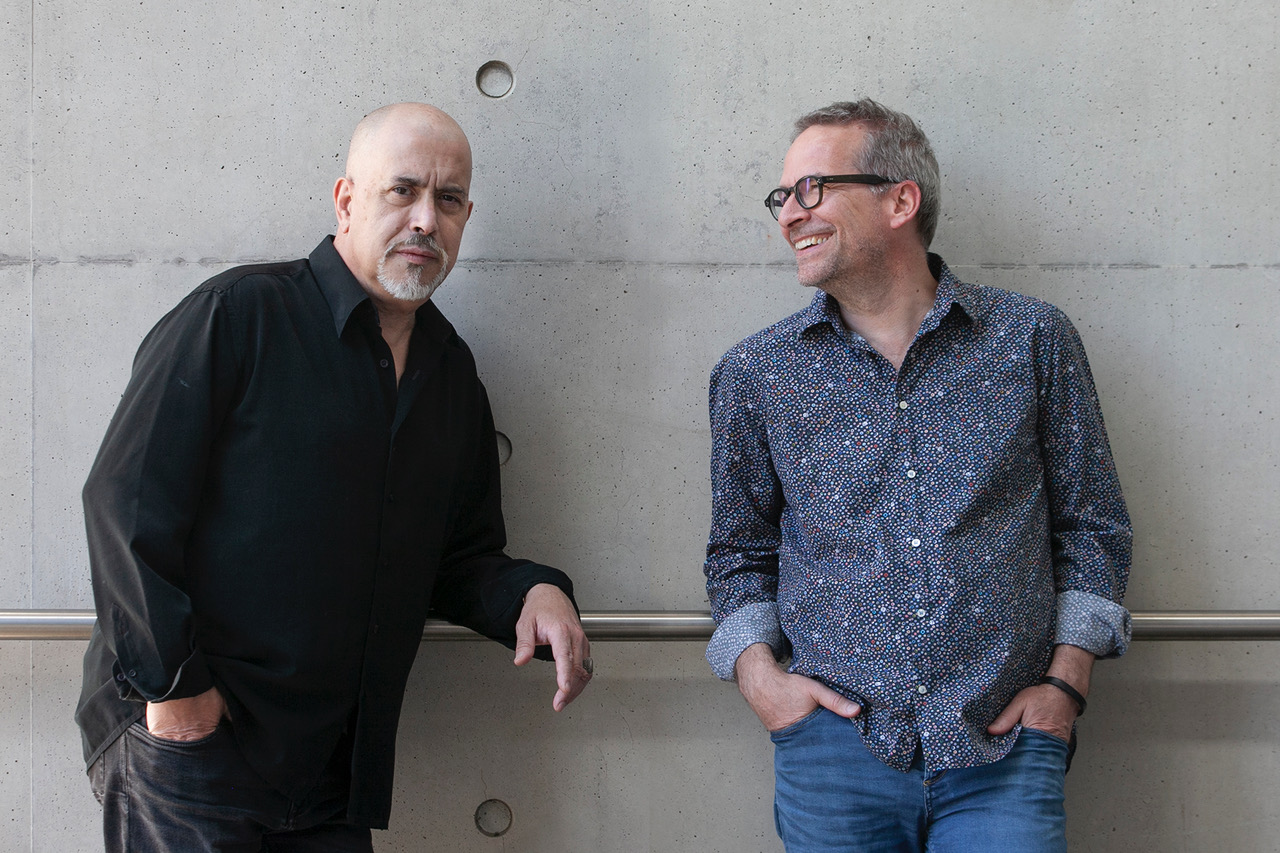 After Bojan Z on "Observe the silence", guitarist Greg Lamy continues his collaborations and presents a new album with trumpeter Flavio Boltro: since the beginning of the 90s, the Piedmontese has established himself as one of the key blowers on the European scene. He has been part of Michel Petrucciani's sextet, Michel Portal's quintet and Stefano di Battista's quintet, among others.
For "Letting Go", Flavio Boltro is fully involved in the conception of the album. With the trumpeter, Greg Lamy found a complicity that he had the opportunity to deepen during numerous concerts in Europe before considering a recording. "I knew we would meet in the studio," says Flavio. This need to refine the automatisms and to live the emotions on stage is felt in the cohesion and spontaneity of the group. The group's compositions are also shared: six by the guitarist, three by the trumpeter and one piece (chosen by Flavio Boltro), a composition by Pino Daniele, "Chi Tene O'Mare", a title that reflects the ecological concerns of the moment.
"Letting Go" marks a clear evolution in the guitarist's playing, which is distinguished by the care taken in the colours, in the play with space, in an increasingly refined sound, and the lightness of an accompaniment that avoids overload. Above all, the whole thing is designed to put the partner's listening skills to the fore. An album of bewitching spontaneity – all the themes are first takes! – and a natural fluidity at all times.
Greg Lamy – guitare
Flavio Boltro – trompette
Gautier Laurent – basse
Jean-Marc Robin – batterie
Distr. Benelux: OUTHERE
Distr. France : SOCADISC
IGL351 ℗ & © 2023
Produced by Greg Lamy –
Licensed by Igloo Records
photo duo © Marlene Soares
photo band © Paulo Lobo
Artwork by Corbi
UPC: 5410547053516